John Wiskind, LCSW, MPH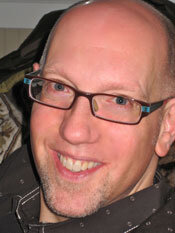 John Wiskind, LCSW, MPH was born and raised in Ohio, I'm itching to travel and my husband and I are so glad our son is now a rising 5th grader.  I'm a LCSW in the Bay Area in California.  I completed Immersion in 2012 followed by Core Training, ES1 & ES2.  I've been working with a faculty supervisor for the last 4 years and have had the honor of assisting at various trainings. 
Working with fellow therapists to enhance their understanding and application of the model gives me a lot of joy, especially because AEDP has been so professionally and personally transformative and I like being a part of that for other clinicians.  Assisting and being an experiential group member have, for me, been some of the most profound and impactful learning experiences along my AEDP journey. 
I am tremendously grateful for each of those experiences and fellow clinicians.  Even in the midst of the global health pandemic and the pandemic of racial injustice, I'm finding AEDP a beacon of hope and groundedness and look forward to jumping into this work together.